Inside VOICE: How Voice Technology Can Help Your Business
On this episode we speak with Ricardo Garcia-Amaya, the CEO of VOIQ.
April 10, 2020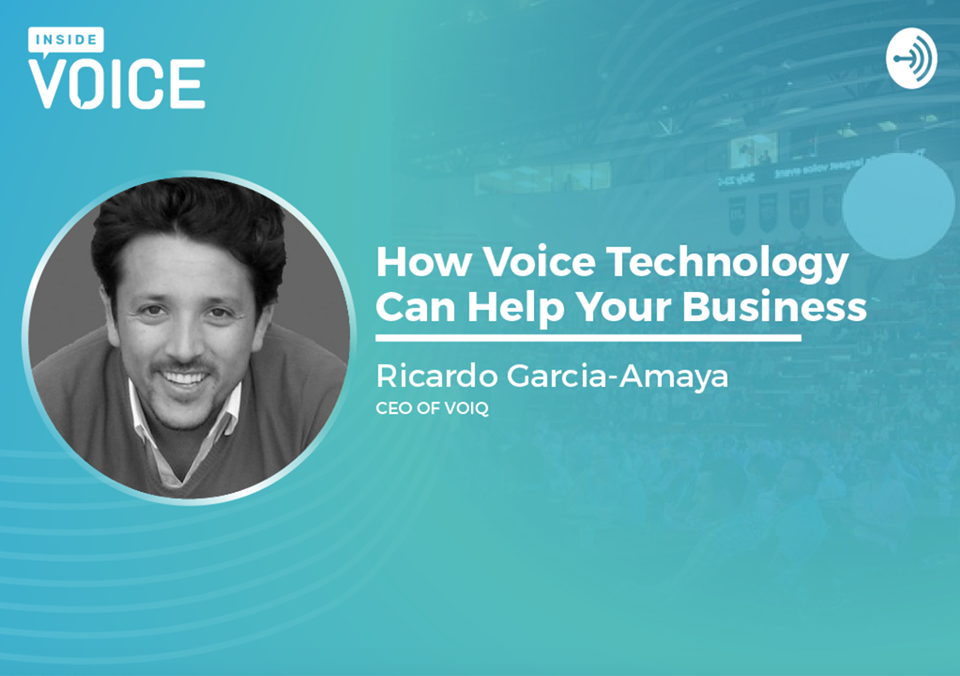 Ricardo Garcia-Amaya, the CEO of VOIQ worked in technology for a long time and started VOIQ in 2015 where he raised a $5 Million seed round from Y Combinator and other top Silicon Valley investors. You'll hear him talk about his journey into technology, why voice innovation is helpful for businesses, what it's like to pitch to investors, the data and feedback he's received from his users, and why he founded the Top 20 Latino Tech Leaders organization and what it entails.
Click here to listen to the full episode!
Will you be joining us for our virtual event, VOICE Global on June 9th? ​ Learn more and sign up here.
Want the chance to speak at VOICE 2020? ​ Call for proposals is open until June 12, 2020. ​ Get them in here!