Inside VOICE: Flash Briefings & Voice Games with Adrian Simple, Teri Fisher & Rob Stanbridge
Hear Adrian Simple, Teri Fisher and Rob Stanbridge give a live, in-person interview at #ProjectVoice.
February 19, 2020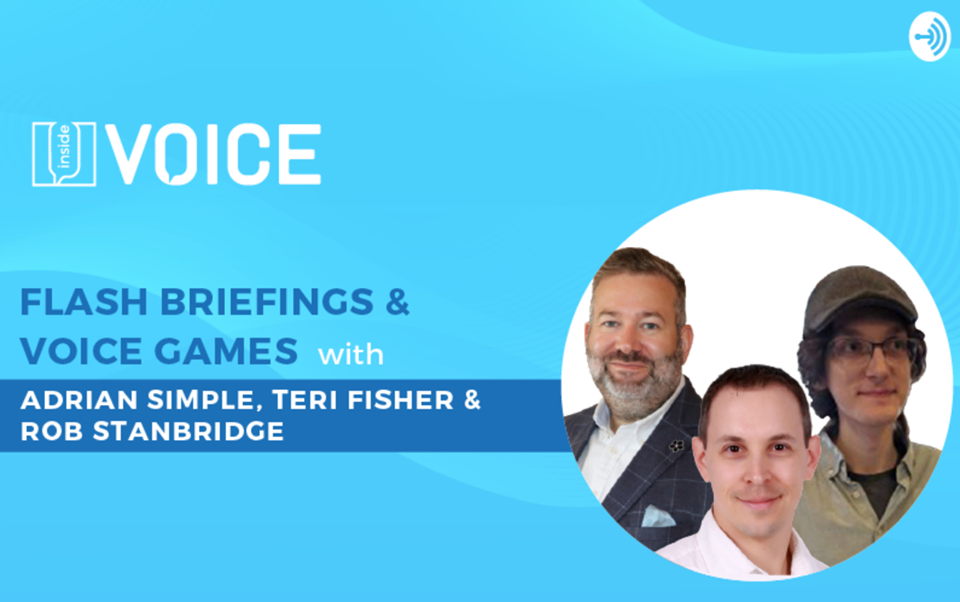 Inside VOICE was recently interviewing live in person at a voice tech event called Project Voice in Tennessee. On this episode, you'll hear Adrian Simple talk about how he's putting his users first allowing him to have the #1 Flash Briefing in the US and Canada, then Teri Fisher talk about how he's building flash briefings for the healthcare space and finally Rob Stanbridge talk about how his company Vocala is building voice game experiences plus how his team launched the UKs first retail voice commerce skill with Interflora.