Inside VOICE: Bringing Voice to British Gas with Diana Mundo & Laura Celada
Diana Mundo & Laura Celada from British Gas discuss the value in #voice and the importance of testing #voice skills as agencies create them for clients.
February 26, 2020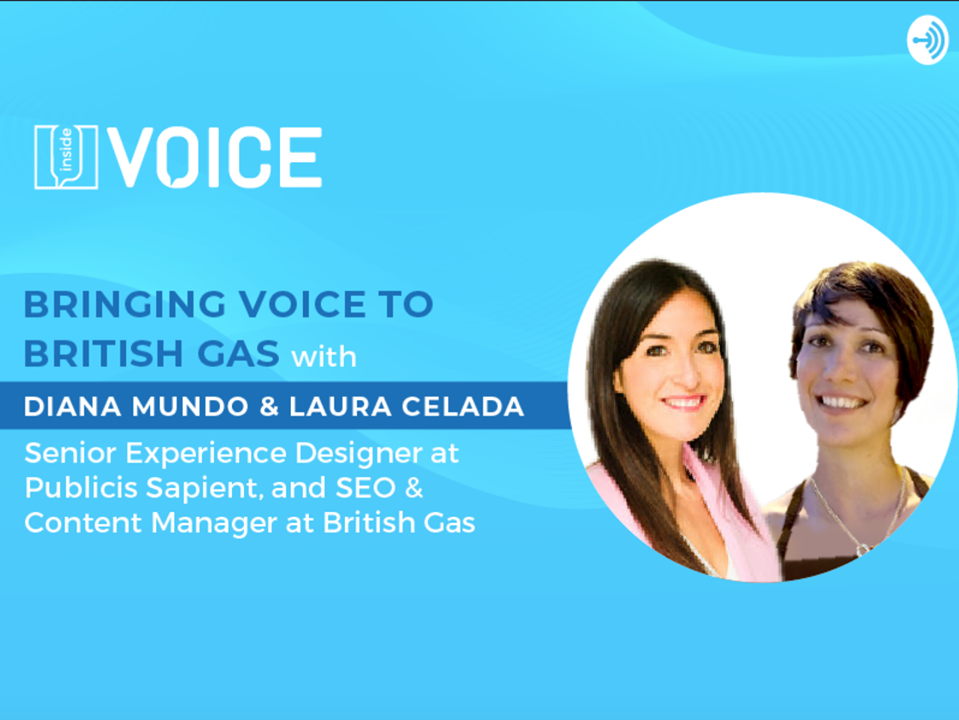 Over 10 million UK homes and half a million businesses trust British Gas. On this special episode you'll hear Diana Mundo, the Senior Experience Designer who was part of the Publicis Sapient team who created the voice skill for British Gas and the client, SEO & Content Manager at British Gas, Laura Celada discuss how the process began. You'll hear why British Gas wanted to get in on voice, the 8 week period Diana and her team used to create, build and test the skill, how it will help customers and the company plus why British Gas sees value in voice and why Diana expresses the value of testing so much at her company as agencies create voice skills for clients.