Inside VOICE: How to Make Voice Technology Secure
On this special episode from a recent LIVE interview, we bring on some top experts to talk about voice security.
April 15, 2020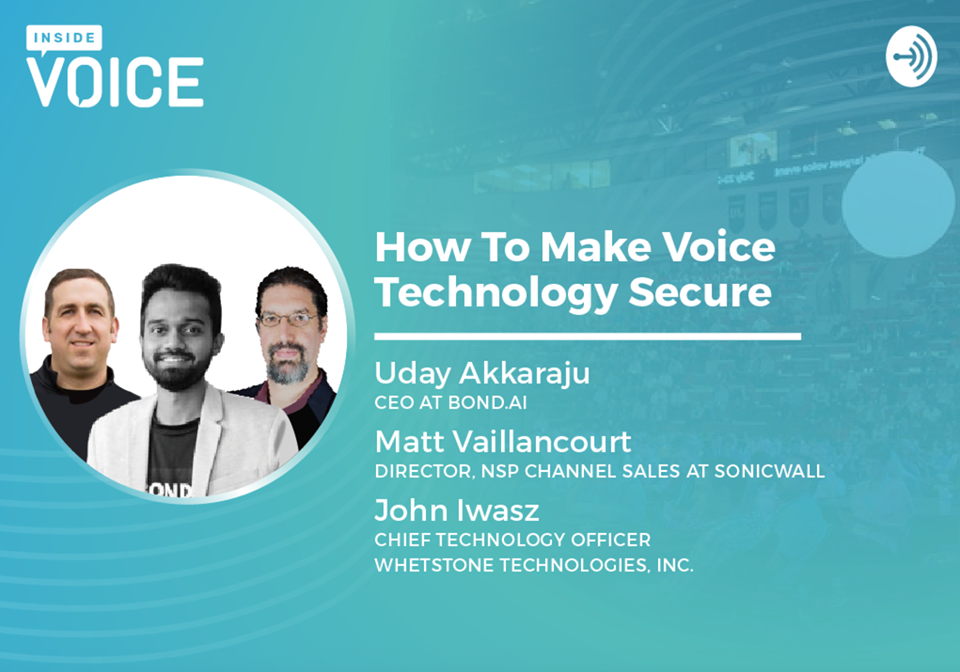 You'll hear Uday Akkaraju the CEO at BOND.AI, Matt Vaillancourt the Director, NSP Channel Sales at SonicWall and John Iwasz the Chief Technology Officer at Whetstone Technologies, Inc. talk about how voice tech companies and anyone making their own voice skill can make them secure, how consumers can feel secure using voice plus we answer some Twitter questions we received from our audience. 
Click here to listen to the full episode!
Will you be joining us for our virtual event, VOICE Global on June 9th? ​ Learn more and sign up here.
Want the chance to speak at VOICE 2020? ​ Call for proposals is open until June 12, 2020. Get them in here!